Who Is Kathi MacNaughton...
... And What Makes Me Such a HealthCare Career Expert?
If you're wondering who the heck Kathi MacNaughton is and why you should listen to me about your healthcare career, then this page is for you.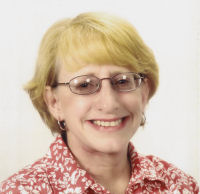 Are you wondering if you can trust the information on this site? I mean, how can you be sure anything you read here is on the mark, right?
Well, let me reassure you... I'm not just some hack, trying to make a buck on the Internet by posting links to various healthcare career vendors. I am a seasoned health care practitioner and manager who has years of "in the trenches" experience with interviewing and hiring applicants for all types of healthcare jobs.
My HealthCare Career History
I don't want to bore you with my whole life story, but I do want to assure you that I know health care. By schooling, I am a registered nurse. After graduating from Syracuse University, I started my career in nursing at a busy teaching hospital in southern NJ, right across the Delaware River from Philadelphia, PA.
I got some great general medical-surgical nursing experience there, but the shift work was a killer, especially for a new bride! So, after a year or so, I moved into home health care, which turned out to be the perfect kind of nursing for me.
I spent more than 20 years in home care, and held many positions, but the one I liked best was Director of Clinical Services, where I interacted with, managed and recruited not only nurses, but also physical therapists, speech therapists, occupational therapists, medical social workers, mental health and maternity specialists, medical support staff, home health aides, and nutritionists.
I loved working with people, but all good things must come to an end, and I love a challenge, so I combined a passion for computers with a talent for writing and became a support specialist for clinical charting software. From there, I moved on to consumer health writing for pharmaceutical companies, such as that found on www.RhinocortAqua.com and www.EverydayKidz.com.
Then, in 2002, I made yet another career change and launched a freelance writing and consulting career, which is what I'm still doing today. In fact, I am the Asthma Guide at About.com and one of the expert bloggers at HealthCentral in the areas of asthma and allergies.
In 2004, I built a general website about writing resumes (and related job info) called Powerful-Sample-Resume-Formats.com, which has been wildly successful. I decided to expand that success and build a specialty career site focused solely on healthcare careers.
Voila! That's the story of me and this site. Hope you enjoyed it!
Believe me... I know what it takes to succeed in a healthcare career, and I'll help you get there as best I can.
Warmly,


Top of About Kathi MacNaughton page