Find a Job with These Resources
If you're not sure where to start your job search or how to find a job, you've come to the right place. Online jobs are just a click of the keyboard ormouse away!
OK, so you've developed a killer resume, but now you're not sure where to go with it?
Don't worry, that's a common dilemma, but it's one that's easily solved.
Thanks to the wonders of the Internet, it is super easy these days to launch a healthcare career and job search.
Employers and job seekers alike gain many benefits from online job searches.
You can find employers (or employees) with a click of your mouse.
It's easy to target your search to a specific industry or type of employer.
It's fast and it doesn't cost anything in most cases.
There are literally hundreds of job search sites out there on the Web, but obviously some are better than others. I suggest you start right here on our site at our own Job Board.
If you can't find a job there that you like, then here are 4 of the biggest, most well-known, and highest quality general job search agents:
CareerBuilder.com—Over 100,000 Healthcare Jobs Available
Job.com - Find Your New Job Here
HotJobs.com—Post your resume and find a new job today!
Each has its own pluses and minuses, but one thing is certain, you've got a great chance of finding a job on one of these sites. I have personally used both CareerBuilder and Monster and one of the things I liked most was the email alert feature.
They would send me emails to alert me to new job postings that met certain search criteria that I set up. Getting them meant I didn't have to keep going back to the site every day to see what was new.
My Favorite "Find a Job" Resources
We've teamed up with a few job search sites to provide you an easy jumping off point to help you find a job. First, let's look at Job.com:
What I like most about Job.com is how easy it is to use to find a job, in healthcare or most any other field. Their database of online jobs is huge, so enter your job search info in the search box above and try it out. They do have a healthcare section.
CareerBuilder.com is one of the most well-known and oldest online jobs boards on the Web. If you want to find a job, you can probably find something to interest you there. And they DO have healthcare jobs galore.
Yahoo HotJobs.com is another well-known place to find online jobs. It's easy to navigate, and they have career advice articles as well. I'd encourage you to get your resume registered with them as well.
If you want to find a job, you can't go wrong by using these online jobs boards to get started. Their sheer numbers can't hurt your job search.
But you may also want to check out some of the specialty job boards to find a job in healthcare. For example...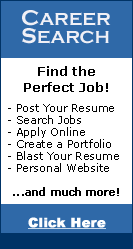 At HealthcareRecruitment.com, you don't have to wade through tons of non-healthcare jobs to find the kind of job you want. Plus... they have a number of specialty healthcare job boards. Find a job in these healthcare areas:
Nursing
Radiology
Pharmacy
Rehabilitation
Laboratories
Medicine
Travel Healthcare
And, listen to this... they have way cool videos you can watch that will give a glimpse into what different healthcare careers are like! Just click the graphic above to check them out.
So, if you want to find a job in health care, get started by looking at the online jobs at some of these job boards. You can continue your job search locally at the same time, either by looking at listings in a newspaper or by networking. You won't always find the best jobs in the paper, but it might be worth a try. Many local newspapers have their own job sites or partner with CareerBuilder.com or the like to display local listings only.
If you want to find a job in some other kind of healthcare area or job board I haven't mentioned here, try typing "your specialty" + "jobs" (e.g., "nursing" + "jobs" OR "job board") into Google and see what might come up.
You can use Google right here:
And, let me know if the info on this site helps you to find a job, OK?