Get Health Care Career Tips
From Our Career eZine
And We'll Gift You for Signing Up!
You'll get tons of free health care career tips and advice when you sign up now for our free newsletter...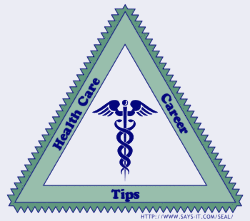 You'll get loads of free healthcare careers advice, career coaching, resume, interview and cover letter tips and more... all geared towards getting you the health care job of your dreams!
Here are some of the benefits you'll enjoy when you subscribe to our helpful—and TOTALLY FREE—Health Career Tips career eZine today:
Advice on where to find jobs & which careers are hot
Resume writing tips for job seekers
Help with crafting cover letters, follow up letters, and thank you letters
Dos and don'ts for successful job interviews
Referrals to career coaches
Reviews of software, other job search sites, and more
But that's not where the free gifts stop...
I'm actually going to give you 3 more hugely valuable gifts, just for signing up for the newsletter. Just look...
FREE Report: How to Succeed with Job Interviews
ave you ever wondered why you just can't seem to get job offers for the jobs you're most interested in?
Well, the answer is simple...
You have failed to impress the recruiter at one of 3 points:
With your healthcare resume
With your cover letter
With your nursing interview performance
It's that simple. OK, I hear you saying, "But it's not that simple! That's hard."
You're right. None of us are born knowing how to write a powerful resume, a killer cover letter, and certainly not how to answer tough questions under incredible pressure.
But the good news is, there's hope... and it's FREE for the taking!
All you have to do is fill in the short form at the bottom of the page and the next page you see (after the confirmation) will be the special report: "3 Easy Steps to Landing the Job Offer of Your Dreams"
FREE E-Course: "Leveraging Your Resume to Get the Interview AND the Job!"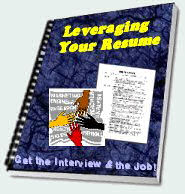 Here are some of the benefits you'll enjoy from this bonus when you use the short form below to sign up with us:
How doing your research before the interview can increase your chances of getting a job offer tenfold
How to respond impressively to common interview questions
How to respond to difficult—or illegal—interview questions
How to impress potential employers by asking the right questions
How to effortlessly handle less common types of interviews, such as screening interviews and telephone interviews
How to dress for success in an interview
How to use follow-up letters to further increase your chances of getting the job

FREE Report #2: "Top 10 Secrets of the World's Greatest Cover Letter!"
Get the world's greatest cover letter tips from Jimmy Sweeney, one of the Web's foremost authorities on crafting killer cover letters that WILL get you the job interviews you're seeking.
So, can you think of any good reasons not to fill out the short form below and start getting this wonderful career newsletter —completely FREE—before another minute goes by? There's a whole world of knowledge out there, and it's yours for the taking!

Sign Up NOW... It's All Free!

You get:

FREE subscription to our health care career tips mailing list
FREE eCourse on getting interviews
FREE special report on 3 steps to landing the job you want
FREE report from Jimmy Sweeney with the world's best cover letter tips
Subscriber-only updates and alerts
Easy peasy!
PLEASE... Join the Health Care Career Club
& Get Loads of FREEBIES!
NOTE! To protect your security, my email course is what is called "double opt in". That means you not only have to fill out the form below... you must ALSO click the confirmation link in an email that should arrive in your email box shortly thereafter. If you don't click the link, you won't ever get the course! So, please... click the confirmation link, OK? I really want you to get these tips.
I hate SPAM as much as you do, so I promise I will never share your personal details with anyone else...for any reason.
There! Is that enough to get you to sign up right now? I hope so, because I have tons of information to share in the coming months. So, if you're
ready to join NOW,
just scroll up and fill in that form, OK?
Thanks for visiting and signing up for our exclusive members-only club! I'm really looking forward to staying in touch and providing you with great information and ideas about health care career resumes, cover letters, interviews, jobs and more.
I'll be in touch soon!
Have questions? Need help?
I would be glad to help you; simply contact me here. Be sure to visit this site often to see what's new. Oh, and check out our Healthcare Blog too, won't you?
Top of Your Health Care Career Tips sign up page