Which Nursing Career?
Pick the Right Nursing Job for YOU
There are almost no limits when it comes to a nursing career. But no matter which nursing job you select, make sure it "fits well" on you.
Nursing careers aren't just about specialties either. Sometimes it's more about where you practice than what type of care you're giving.
RNs also may provide basic health care to patients outside of health care settings in nursing jobs in places like correctional facilities, schools, summer camps, and the military.
Some RNs travel around the United States and abroad as travel nurses, providing care to patients in areas with shortages of medical professionals. If you don't have any ties to a particular town, this is a great way to see the country... or even the world!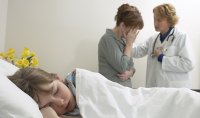 Most RNs work out their nursing career as staff nurses, providing critical health care services along with physicians, surgeons, and other health care practitioners. However, some RNs choose to become advanced practice nurses, who often are considered primary health care practitioners and work independently or in collaboration with physicians.
For example, clinical nurse specialists provide direct patient care and expert consultations in one of many of the nursing specialties listed above.
Nurse anesthetists are very similar to anesthesiologists (who are physicians) and administer anesthesia, monitor patient's vital signs during surgery, and provide post-anesthesia care.
Nurse midwives provide primary care to women, including gynecological exams, family planning advice, prenatal care, assistance in labor and delivery, and neonatal care.
Nurse practitioners provide basic preventive health care to patients, and increasingly serve as primary and specialty care providers in mainly medically underserved areas.
The most common areas of specialty for nurse practitioners are:
Family practice
Adult practice
Women's health
Pediatrics
Acute care
Gerontology
Mental health and psychiatrics
However, there are many other specialties. In most States, advanced practice nurses can prescribe medications.
Not All Nursing Jobs Involve Patients
Some nursing jobs require little or no direct patient contact. Most of these positions still require an active RN license.
Case managers ensure that all of the medical needs of patients with severe injuries and illnesses are met, including the type, location, and duration of treatment.
Forensics nurses combine a nursing career with law enforcement by treating and investigating victims of sexual assault, child abuse, or accidental death.
Infection control nurses identify, track, and control infectious outbreaks in health care facilities; develop methods of outbreak prevention and biological terrorism responses; and staff immunization clinics.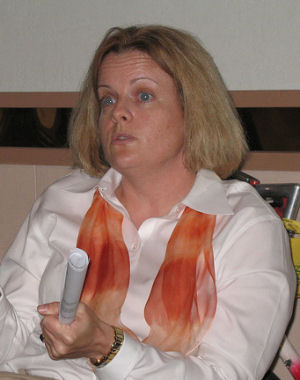 Legal nurse consultants assist lawyers in medical cases by interviewing patients and witnesses, organizing medical records, determining damages and costs, locating evidence, and educating lawyers about medical issues. (I tried this nursing job out too!)
Nurse administrators supervise nursing staff, establish work schedules and budgets, and maintain medical supply inventories. (I was a nursing administrator for more than 15 years in another sub-specialty area... home health care.)
Photo courtesy of Richard Masoner/Flickr
Nurse educators teach student nurses and also provide continuing education for RNs. Staff educators are nurses whose nursing career involves teaching other nurses how to do develop their nursing skills.
Nurse informaticists collect, store, and analyze nursing data in order to improve efficiency, reduce risk, and improve patient care.
RNs also may work as health care consultants, public policy advisors, pharmaceutical and medical supply researchers, salespersons, and medical writers and editors (this is what I do now).
If you'd like to learn more about working conditions in a nursing career, as well as training, salary potential, advancement, and places to get more info, you may want to visit the Labor Department's website here.
But is the nursing job outlook positive in today's high unemployment world? Find out about the nursing job outlook here...