Resume Styles: Combination Resume Example
When it comes to resume styles, sometimes a combination resume is just the ticket. See why with our resume example...
Sometimes neither the
functional
or the
chronological resume
format is quite right for your situation.
When you have had a clear job progression over a number of years and you're searching for a job in the same vein as what you're doing now, a chronological resume will probably work quite well.
But if you're new to the job market, changing careers, or have had gaps in your work history, a functional resume might work better. (See Choosing a Resume Format for more information)
But then again, you could use a combination of both formats where skills that are relevant to the current job search are placed in a special section by function, while the Professional History or Work Experience is presented in a standard, reverse-chronological format. This format offers the best of both worlds, and is highly popular with modern job seekers and hiring managers. (ResumeEdge.com
)
Here are some resume examples for this combination resume style.
Click the thumbnail above to open a PDF version of the resume example...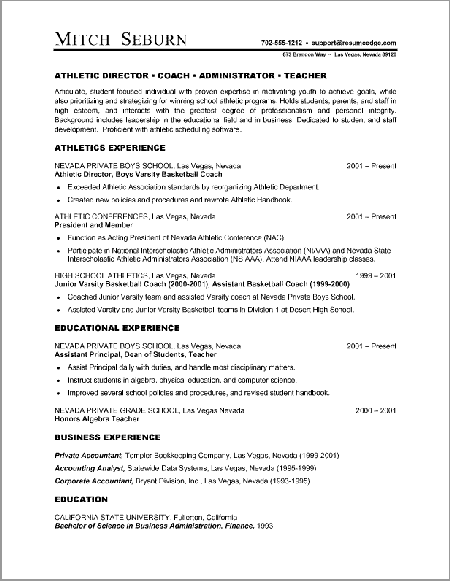 Click the thumbnail above to open a PDF version of the resume example...
It can be confusing at times to know which way to go with 3 distinct resume styles available. But by examining the pros and cons of each, it will soon become more evident when a combination resume is the way to go. Look again at each resume example, and you'll soon be on your way!
---
Top of Combination Resume Styles page